Moving to a new country can be both exciting and challenging
It can be exhilarating and difficult to relocate to a new nation as a foreign resident, particularly when it comes to figuring out everyday activities and habits. Italy is a favorite location for foreign residents because of its vibrant culture and rich history. There are several indispensable apps that ease several elements of living in Italy and can assist expats' lives. We'll look at six essential apps in this blog article that can improve the experience of foreign residents in Italy.
Duolingo (Language Learning):
The largest barrier for newcomers is frequently language, but thanks to the Duolingo app, learning Italian is now fun. Bite-sized courses, interactive tests, and individualized learning routes are all available through Duolingo. It teaches vocabulary, grammar, and pronunciation, making it possible for nonnative speakers to quickly advance their language abilities. Duolingo is a crucial tool for learning the Italian language, regardless of your level of experience or desire to improve.
Moovit (Public Transportation):
Although Italy's public transit system is broad and effective, it can be difficult for foreigners, especially newbies, to navigate. Moovit is a trustworthy app that offers up-to-date information on bus, rail, tram, and metro schedules, making it simple for visitors to plan their routes. It provides detailed instructions, real-time updates, and even disruption or delay alarms. Moovit makes sure that foreign nationals may easily navigate Italy's cities without worrying about getting lost or missing their connections.
Poste Italiane (Postal Services):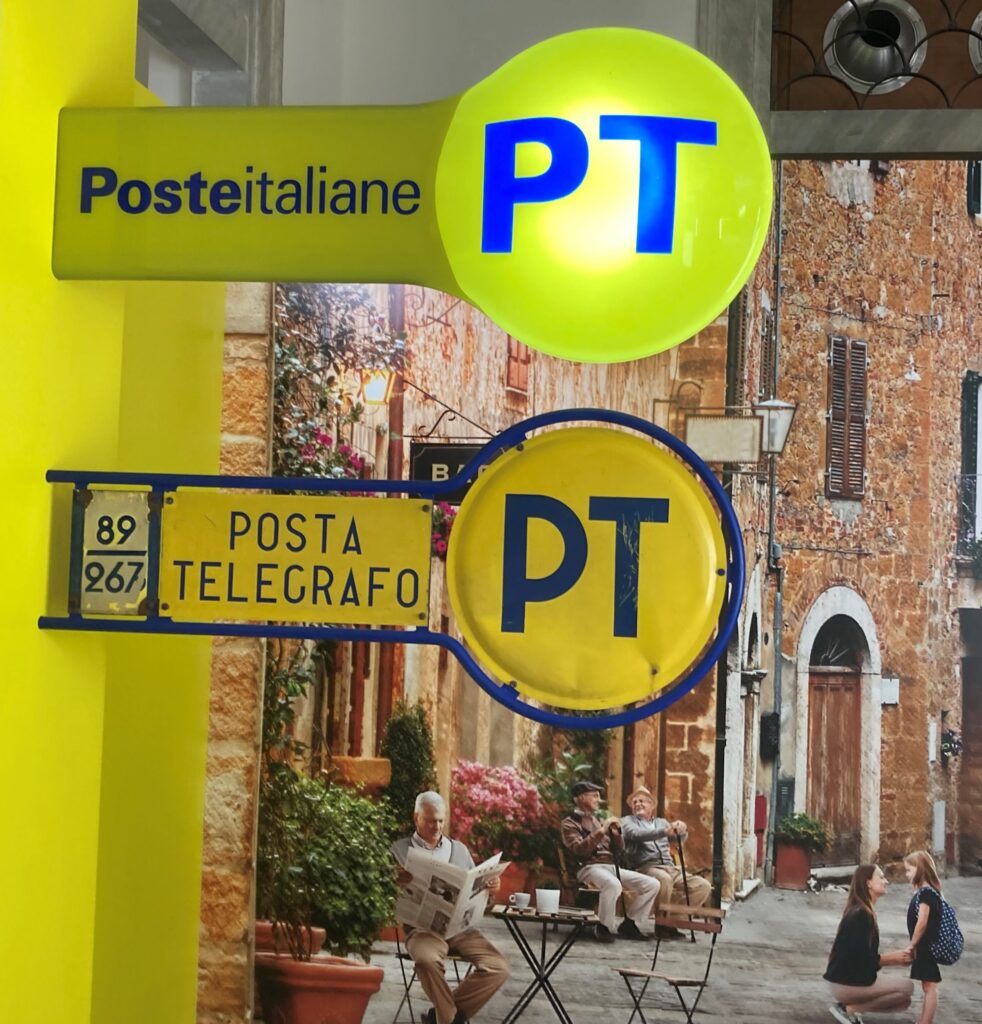 Italian postal services can be conveniently managed with the help of the Poste Italiane app. This program makes the process of sending letters, packages, and tracking deliveries much simpler. Residents from other countries may find the closest post office, estimate shipping prices, and even arrange pickups. The app is a must for keeping in touch with friends and family throughout the world because it also gives notifications for package arrivals, ensuring that expats are aware of their mail.
Yuka (Food and Health):
Yuka is a handy app for expats who are worried about the substances in their food and other products. Yuka offers detailed information about a product's nutritional worth and potential health effects while allowing consumers to scan product barcodes. Additionally, it offers healthier substitutions and aids users in making knowledgeable grocery shopping decisions. With the help of Yuka, foreigners can navigate the Italian food market, ensuring they choose healthier options and adjusting to regional cuisine.
Pagare Mobile (Mobile Payments):
In Italy, cashless transactions are becoming more and more common, and the Pagare Mobile app makes mobile payments easier for visitors. Users can use their cellphones to make rapid, secure payments by connecting their bank accounts or credit cards. With Pagare Mobile, there is no need for cash during financial transactions, whether it be for paying for shopping, eating out, or sharing the tab with friends.
TIMvision (Entertainment):
Living in Italy requires not only carrying out daily chores but also embracing the country's thriving cultural landscape. A large selection of Italian and foreign films, TV series, and documentaries are available on the TIMvision app. It enables those who live abroad to view popular TV shows and films in Italy with subtitles or in numerous languages. A great way for expats to unwind and enjoy their downtime is to immerse themselves in Italian entertainment thanks to TIMvision.
In conclusion, the following six indispensable apps are important resources for foreign residents in Italy: Duolingo, Moovit, Poste Italiane, Yuka, Pagare Mobile, and TIMvision. They facilitate the learning of new languages, travel, mail delivery, shopping for good health, mobile payments, and entertainment. Expats may easily navigate their daily lives, fit into the Italian way of life, and improve their overall experience in this stunning nation by using these apps.
I would like to hear from you: What are your thoughts on this subject. You can share your thoughts and experiences with me and others in the comments section below!
It is hard to continue writing post like this without contributions from readers like you. If you enjoyed reading this and find it useful, please would you consider to make a donation of $2 or more, which is the price of your coffee! Your donation will help encourage and support us to continue on our work to support migrants with free educative post and trainings who can not afford subscriptions to get much needed information. Anyone can support us even YOU. Kindly support us today, it takes a few seconds, just click HERE to donate. Thank you!
SIGN UP to the MigrantDigest newsletter & receive updates & tips on news, jobs, finance, entertainment and free trainings.
PLUS, you'll get instant free E-Book on staying in Italy legally, delivered to your email! This E-Book is guaranteed to help you to be informed of the existing rules to live a better life and to co-exist better with Italians. It only takes a few seconds!
Like this post? Don't forget to share it!