Are you planning to obtain the Italian citizenship? Or are you currently a UK citizen and worried about your status living in the country after Brexit comes into effect? This post takes a look at the ways to Italian citizenship, a complete guide for you to achieve your dream.
In case you are wondering what I will gain to become an Italian citizen, well, here is a few of the benefits to become one:
1. Automatic citizenship of the European Union with the right of free movement,
2. Settlement and work without the hassle of work visa,
3. Free medical benefits including free healthcare,
4. Potentially cheap or free higher education,
5. Easy to buy properties,
6. Access to certain financial investments rights,
7. Ability to transfer citizenship to all children below 18 years old and the exercise to vote for the Italian parliament.
What's more, you can even keep your previous nationality and have dual citizenship. Whatever your reason, becoming an Italian citizen can take a long process, requiring plenty of paper work and bureaucracy but certainly worth it.
Like many countries, Italy has a number of paths you can take to citizenship. Basically, there are three main ways: through your ancestry, through marriage or by living legally in Italy for a certain number of years and in other cases by a law under some certain circumstances.
If I have two passports, which should I use when I travel?
"If you plan on traveling to Italy or to any other EU country, bring both your native passport and your Italian passport with you. Show your native passport when leaving your country. On the plane, put away your native passport and take out your Italian passport, which you should then use when entering Italy or any other EU country. It is probably in your best interest NOT to mention to customs that you are carrying two passports. It is not illegal for you to do so, but a lower-level official may not know this, which could result in delays while he or she confirms this. Use your Italian passport when you travel to parts of the world where citizens of your native country are unpopular or prohibited from entering (for example, Americans in Cuba). It's always a good idea to carry photocopies of both passports with you when you travel."
QUALIFICATION BY ANCESTRY
To become a citizen by ancestry, your parents or parent must still hold their Italian citizenship. Also, to qualify through your mother, you must have been born after January 1, 1948, i.e. the date of entry into force of the Constitution. However, children of Italian emigrants who may have been citizens of other countries due to birth can also lay claims to Italian citizenship with proof of ancestry thus introducing an importance exception to the principle of single citizenship.
How to Appy/ Requirement
By submitting your application to the Consular Office of the district in which the foreigner of Italian origin lives, accompanied by the required complete documentation designed to prove the ancestry which in this case civil status documents of birth and marriage duly legalized and accompanied by an official translation. The applicant may also need to certify that neither he/she nor the ancestor has ever renounced Italian citizenship through appropriate certificates issued by the competent Italian diplomatic and consular authorities.
QUALIFICATION BY MARRIAGE OR CIVIL PARTNERSHIP
To become a citizen by marriage, you must have been legally resident in Italy after marriage for 2 years. If you live abroad, you must have been married for 3 years. The time requirements can be cut in half under the following requirements:
If you have children from the marriage or adopted by the spouses
Validity of marriage and registration of the marriage certificate with competent Italian Municipality.
Certified knowledge of the Italian language at a level not lower than B1
Absence of obstacles related to the security of the Italian Republic.
Absence of convictions for offences leading to maximum penalty of 3 years of prison or convictions by a foreign judicial authority for over one year.
How to Apply/ Requirements
The applicants shall register on the dedicated portal, called ALI, at the following URL address https://cittadinanza.dlci.interno.it and, after logging in, they will have access to the e-procedure for submitting the citizenship application.
The user shall complete all the fields envisaged by the form and enclose the following four mandatory documents indicated by the Interior Ministry to submit the application for citizenship
birth certificate of the country of origin duly translated and legalized
criminal record of the country of origin and of any third countries of citizenship, duly translated and legalized
receipt of payment of 250 euro;
certified copy of the identification document
diploma, degree or qualification issued by a public or equivalent educational institution or certification issued by a certifying body.
After submitting the application electronically, the user will be summoned by the diplomatic-consular Mission that received the application for the identification and the other requirements and procedures necessary for completing the application, including the acquisition of the original documents attached to the application submitted online and of any other document useful for processing the application.
QUALIFICATION BY NATURALIZATION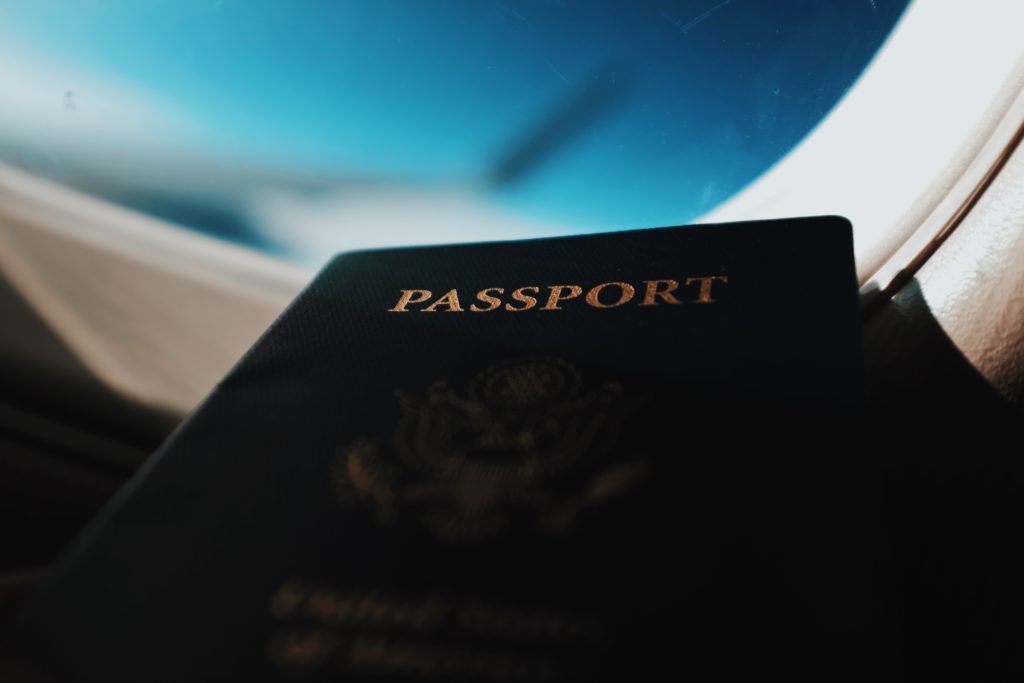 To become a citizen by naturalization, you must have lived in Italy for 10 years for non EU nationals, for EU nationals, four years. For refugees or stateless persons, five years. For people who have an Italian parent or grandparent, three years. For people born in Italy to foreign parents, either the first 18 years of their life or three years' residence as an adult. No period of residence is required for foreigners who have worked for the Italian State for a period of at least 5 years, even abroad.
How to Apply/ Requirement
Requirements are based on the number of years of residency, an absence of criminal records for all countries of past and present residencies, payment of tax in Italy in tax forms for the last 3 years of residency, and knowledge of the Italian language. Scanned copies of all documents should be uploaded during the online application. During the process the applicant should attend an appointment at the local Prefettura and submit all originals certificates. Italian authorities should make a decision within 4 years of the online application
QUALIFICATION BY LAW
We will look at qualification by law under the following categories:
CITIZENSHIP THROUGH RECOGNITION OF JUDICIAL RULING ON PATERNITY / MATERNITY.
CITIZENSHIP BY ADOPTION.
GRANTING OF ITALIAN CITIZENSHIPS PURSUANT TO SPECIAL MERITS
GRANTING OF ITALIAN CITIZENSHIPS TO FORMERLY LOST INTALIAN REGIONS
Citizenship Through Recognition of Judicial Ruling on Paternity/ Maternity.
To qualify , you must be declared to be of an Italian parentage through a judicial ruling on maternity/ paternity. If the child of an Italian citizen, recognized subsequently by his/her birth, is a minor, the acquisition of citizenship is automatic and retroacts to the moment of birth. Conversely, if the recognition of the judicial statement occurs with an adult child, he/she maintains one's nationality but is allowed (within one year as from the recognition, the judicial statement or the acknowledgement of efficacy of the foreign measure) to chose the Italian citizenship. It should be noted that the recognition or judicial ruling may have been issued abroad: in this case the one-year period within which to make the declaration of election of citizenship shall be calculated from the date on which the foreign ruling is made effective and binding in Italy.
Citizenship by Adoption
Italian citizenship is granted to any minor child adopted by an Italian citizen by means of a ruling of the Italian Judicial Authorities or, in case of adoption abroad, by means of a ruling issued abroad and made effective and binding in Italy, through an order (issued by the Juvenile Court for minors) for enrolling in the Civil Status Register.
Conversely, if the child adopted is an adult, citizenship can be acquired by naturalization after 5 years of legal residence in Italy after the adoption.
Granting of Italian Citizenship Pursuant to Special Merit
Italian citizenship may be granted by Decree of the President of the Republic – after hearing the Council of State's opinion and upon resolution of the Council of Ministers, upon proposal of the Interior Minister, jointly with the Foreign Minister – to foreigners who rendered eminent services to Italy, or when there is an exceptional interest of the State.
Granting of Citizenship to Formerly lost Italian Regions
Italian citizenship is granted under law for the persons born and formerly living in the territories of the former Austro-Hungarian Empire and their descendants annexed to Italy at the end of the First World War in compliance with the Treaty of San Germano.
Also, the Italian nationals living in Istria, Fiume and Dalmatia from 1940 to 1947, who lost their property when those territories were assigned to the Yugoslav Republic in accordance with the Treaties of Paris of February 10, 1947, and their descendants.
The Italian nationals living until 1977 in the so-called "Zone B" of the former Free Territory of Trieste, who lost Italian citizenship when said territory was assigned to the Yugoslav Republic pursuant to the Treaty of Osimo of November 10, 1975, and their descendants.
The applications shall be submitted to the Italian diplomatic-consular authorities if the applicants live abroad, or to the Municipality if living in Italy.
The applications submitted are examined by an interministerial committee set up within the Interior Ministry, which provides its opinion on the existence of the requirements set by law. If the opinion is favorable, the Interior Ministry issues authorization to the granting of citizenship
As long as you can lay your hands on all the documents required, and follow the processes clearly set out which is easy to follow, you can get your Italian citizenship and passport with a little bit of patience.
Good luck on becoming an Italian citizen!
I would like to hear from you: What are your thoughts on this subject. You can share your thoughts and experiences with me and others in the comments section below!
It is hard to continue writing post like this without contributions from readers like you. If you enjoyed reading this and find it useful, please would you consider to make a donation of $2 or more, which is the price of your coffee! Your donation will help encourage and support us to continue on our work to support migrants with free educative post and trainings who can not afford subscriptions to get much needed information. Anyone can support us even YOU. Kindly support us today, it takes a few seconds, just click HERE to donate. Thank you!
Subscribe to the MigrantDigest newsletter & receive updates & tips on news, jobs, finance, entertainment and free trainings.
PLUS, you'll get instant free E Book on staying in Italy legally, delivered to your email! This E Book is guaranteed to help you to be informed of the existing rules to live a better life and to co exist better with Italians. It only takes a few seconds! Sign up below at the footer.