Europe is the perfect destination to relocate to or live in.
Whether you are European or not, Europe is the perfect destination to relocate to or live in. With some of the most exciting and the cheapest European cities, there are plenty of options for you to choose from for your next travel destination.
One of the most fascinating things about Europe is how much the cities vary from place to place, there is somewhere for everyone. Whether you are looking for somewhere with beautiful beaches, a hiking destination, or a busy, metropolitan city. Europe got you covered.
In this post, we shall be taking a look at the ten most affordable cities to live in while in Europe. Let's Go!
Kharkiv, Ukraine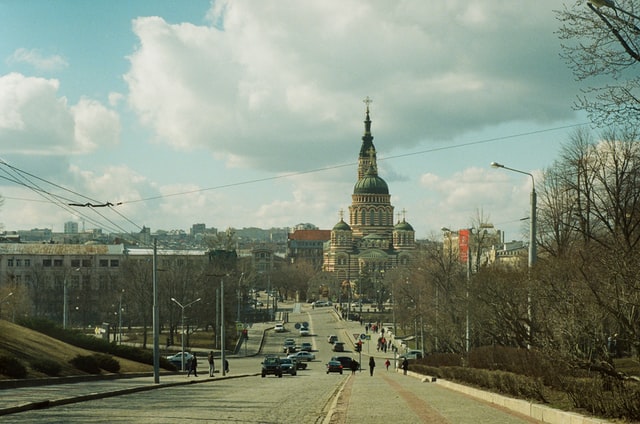 The cheapest place to live in Europe is Kharkiv in Ukraine. It is the second-largest city in the country, and it has a vast array of attractions for both tourists and residents to enjoy, including a zoo, botanic gardens, theaters, and museums. Therefore, although it has the lowest cost of living in Europe, there are many benefits to choosing this destination to relocate to.
Yekaterinburg, Russia
The second-cheapest place to live in Europe is Yekaterinburg, which is the fourth largest city in Russia. The average cost of living in this city is below $700, which is exceptionally low compared to the cost of living in many other parts of Europe and living in the United States. However, it is important to note that the average wage is very low, which makes the city expensive for locals. If you plan to work in this city and not just live there, then you should check your earnings potential
against the cost of living.
Saint Petersburg, Russia
Formerly known as Petrograd, Saint Petersburg is a port city in Russia that sits by the Baltic Sea. For two centuries, it was Russia's imperial capital, and it remains the cultural center of this country. If you enjoy the performing arts, museums, and art, then you will find plenty to enjoy in your free time in this city. Although rent in the city center is expensive compared to other parts of the city, it is much lower on the outskirts. The other costs of living are much lower than in other parts of Russia or the rest of Europe.
Sofia, Bulgaria
Sofia boasts beautiful architecture, and it is set against the backdrop of magnificent mountains. Despite the pleasant setting, this city is one of the most affordable places to live in Europe. You can enjoy cheap beer, food, and utilities in this country. It offers an excellent lifestyle, as there is an urban vibe with plenty of bars and restaurants in the city, but the rural surroundings mean that there is the option to enjoy a vast array of outdoor activities, including skiing in the mountains.
Bucharest, Romania
Other than the low cost of living in this city, Bucharest is appealing as there are areas of outstanding natural beauty surrounding it. Despite the low living costs, the economy in this country is growing, and it also has an emerging tech industry. It means that there are employment opportunities if you plan to work after relocating. Many of the major companies are multicultural, and they welcome ex-pats with the right qualifications or experience from across the globe. The Romanians are proud of their history and culture, so you should learn more about this if you plan to relocate to this country.
Warsaw, Poland
Warsaw is a city that will appeal to a vast array of people with varied interests. It has an excellent food scene that will appeal to foodies, while history and art enthusiasts will enjoy the galleries and museums in this city. While it is growing as a tourist destination, it is not a place that is overpopulated with ex-pats. Therefore, you can absorb yourself into Polish culture. Although the cost of living in Warsaw is low across the board, the food and drink are especially cheap in this
country.
Bratislava, Slovakia
Bratislava is both the capital and the largest city in Slovakia, and it has a population of approximately 430 thousand people. However, it is expected that this figure will significantly rise as it is a rapidly expanding city. The city is split by the River Danube, with part of the city on each of the banks. It sits by the borders of Austria and Hungary. Its location is just one of the reasons that make this an appealing European city in which to live. The cost of living for a single person
in this location is just over $700 per month.
Murcia, Spain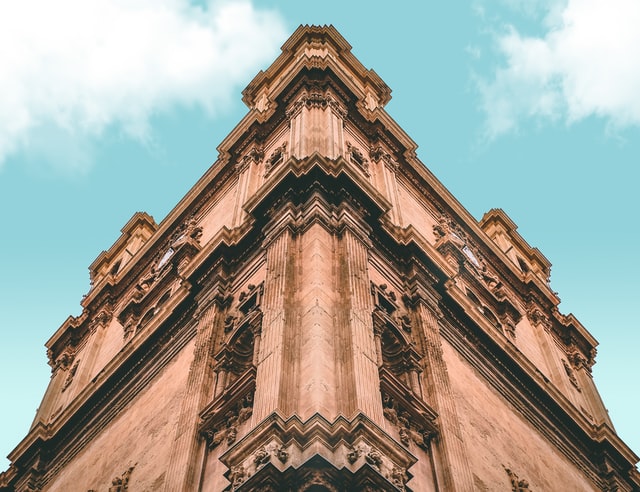 Spain has some of the highest living standards in the world. Despite the high living standards, many areas of Spain are considered some of the most affordable in Europe. At the top of the list of affordable Spanish cities is Murcia. In Murcia, both rental and purchase prices for property are some of the lowest in the country. Furthermore, the cost of food and utilities is also low.
Zagreb, Croatia
Zagreb is the capital and largest city in Croatia, and it sits along the Sava River in the northwest of the country. This city is where Central Europe, Southeast Europe, and the Mediterranean meet, so it is an important transport hub. Zagreb has a diverse economy and a high standard of living. It is known for sporting events, entertainment, museums, and many other activities and attractions. Despite all these features that make it an appealing place to call home, it has one of the lowest costs of living in Europe.
Prague, Czech Republic
Europe Language Jobs lists Prague, the capital of the Czech Republic, as one of the cheapest places to live in Europe. In addition to the low cost of living, the work/ life balance is another reason that this is a good option for those who want to relocate. It is also one of the most beautiful cities in Europe so that you will benefit from the aesthetically pleasing surroundings
Here you go, I hope this post was educative and helpful to you in some ways to be well informed affordable cities to live in Europe. This is just a guide, I will recommend further research in your dream choice of an European city to settle in or visit.
I would like to hear from you: What are your thoughts on this subject. You can share your thoughts and experiences with me and others in the comments section below!
It is hard to continue writing post like this without contributions from readers like you. If you enjoyed reading this and find it useful, please would you consider to make a donation of $2 or more, which is the price of your coffee! Your donation will help encourage and support us to continue on our work to support migrants with free educative post and trainings who can not afford subscriptions to get much needed information. Anyone can support us even YOU. Kindly support us today, it takes a few seconds, just click HERE to donate. Thank you!
SIGN UP to the MigrantDigest newsletter & receive updates & tips on news, jobs, finance, entertainment and free trainings.
PLUS, you'll get instant free E-Book on staying in Italy legally, delivered to your email! This E-Book is guaranteed to help you to be informed of the existing rules to live a better life and to co-exist better with Italians. It only takes a few seconds!
Like this post? Don't forget to share it!